Welcome Affiliates,
You Will Earn 60% commission every time you refer someone else to purchase this ebook on alcoholism. The most wonderful part about this ebook is it is packed with practical wisdom and advice and you will be helping families and spouses of alcoholics deal with the pain and suffering from the effects of addiction. Just stick a link on your blog or web page and start selling this ebook.
But first...
We have made this ebook the product of Clickbank, therefore to become an affiliate, you must first register with Clickbank; itís Free and itís easy! Please click HERE to become a registered Clickbank affiliate and start helping others with this invaluable information! Every time someone buys this ebook that you referred, you will make a 60% commission off of that sell. We believe alcoholism is a family issue and this eBook helps spouses and families work together to conquer addiction to alcohol.
Instructions: Once you have registered with click bank you will get an id.
Promoting this ebook on your website or email list is easy. Send people to the description page using this url: http://yourid.hmebooks.hop.clickbank.net/
Just replace 'yourid' with your ClickBank ID. If you don't have a ClickBank account get one free from https://www.clickbank.com/affiliateAccountSignup.htm?key=
Ways you can make money promoting this ebook on alcoholism.
1) Place banner ads, text links or buttons on your website with your link to purchase.
2 Write short articles about this ebook and then upload to article directories like http://www.ezinearticles.com/ http://www.selfgrowth.com and http://www.searchwarp.com/
3) Send an email to your email list with your affiliate link (below is a sample email you can use for your list and other contacts
Dear [Name]
You donít have to be unhappy living with an alcoholic. The author, Angie Lewis and her husband, Frank know first hand what its like being stuck in the trap of alcoholism. The loved one or spouse can be just as emotionally sick as the alcoholic. This is why Angie wrote these ebooks, to help those who live with and love an alcoholic.
This self-help guide will give you the encouragement and insight you need to overcome the devastating effects of alcoholism. "How to Detach From an Alcoholic Spouse offers help for the whole family, including the alcoholic.
Angieís eBook is now available online!
(Be sure to add your ID into the text link as shown above to receive your commission)
How Do I Detach From an Alcoholic Spouse?

You can find this ebook by clicking here >>>
Best Wishes
,
Affiliate Name
Graphics, banners, buttons, and Professional Ebook Covers
Use These graphics and ebook cover freely wherever you choose to help promote "How Do I Detach From an Alcoholic Spouse" eBook.
This ebook cover is unique--my son took the photograph, you will not find any such e-cover on the Internet.
If you would like a professional book or ebook cover or banner, buttons for your promotion, ministry or website, let us know at:
Angie*@*heavenministries.com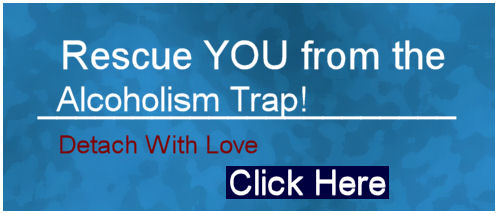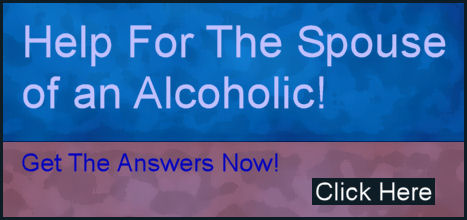 These articles are new and have never been uploaded to any article directories, you will want to use them as a guide and rearrange the wording a bit, and add anything you think will help others to seek help for themselves and the alcoholic.
Copy and paste into your own text or document creator.
Email us if you have any questions
frankandangie"at"heavenministries.com
replace "at" with the @ sign