Marriage Articles
The Man Who Thought He had Everything

5 Reason Why Affairs Don't Work
Holiday Articles
Taking the Stress out of Holiday Shopping
What Are You Giving Jesus For His Birthday This Year?
Marriage Quotes
Live Longer and Happier being Married
Devotions for Marriage
Inspirational and encouraging E-book
By Tel Asiado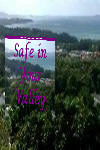 The times when God seems farthest away can also lead us into the times when he is most real and present in our lives (Psalm 22 and 25). For the Lord performs wonders beyond our comprehension. Sometimes, our life's worst crisis - our zero hour - becomes our greatest blessing in disguise.
Pressed to the limits where no human options are left, we are led back to God as we seek him like we have never done before. This is his way of drawing us back. How else will he get our attention but in our lowest depth? In the process, we are humbled.
Preview or buy
Love The Woman You Married

Preview or Buy Love
The Man You Married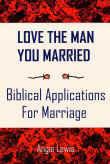 Ezra Web
A Great Christian Community/Magazine
on the net

Journey on The Roads
Less Traveled
Book Description
Journey on the Roads Less Traveled is a spiritual journey providing an avenue for people to change their lives through Jesus Christ in a way that is not commonly understood. The less traveled roads take the reader down a comprehensive and well-rounded foundational understanding into the biblical world of acceptance, beliefs, spirituality, feelings, marriage, children, family, forgiveness, temptation, faith, and finally prayer while applying the power of ďreal loveĒ into all of the above elements. The book will challenge the reader to go a step further in their faith and beliefs by helping them to identify with all the aspects of their character, namely the spiritual element of who they are and can become. In her book, Angie Lewis offers the spiritual counsel we need to live at peace with ourselves, and have a closer relationship with God. $17.95
Order Journey on the Roads Less Traveled
The Man Who Thought He Had Everything
John Smith was a happily married man, satisfied with his engineer position in a nuclear power plant. Johnís beautiful wife Beth was expecting twins in three weeks. John and Beth were excited about extending their family and raising children. Some people would say John had great things going for him, and to most folks, the Smiths had the ideal marriage.
They lived in a beautiful subdivision of two story Spanish style stucco homes. Their neighbors, Nick and Margi Jones often invited them to their church and sometimes to their home bible study on Wednesday evenings. But John and Beth didnít have time for that sort of thing. John did make it a point, though, to tell his neighbor that he and Beth most definitely believed in God. ďEveryone believes in God.Ē John cheerfully told them.
Beth being an artist was excited about staying home with the twins and working on her painting projects from home. John made a good salary and they both agreed that Beth being home with the twins the first couple of years would be the best thing for them. The Smithís were very comfortable with their high standard of living and they lacked for nothing.
A week before Beth was to give birth to the twins, Johnís boss called him into the office for a meeting. The plant was going to shut down. Everyone, except for just a few men, was getting laid off. John was now unemployed and using up valuable financial reservoirs he had saved for hospital bills, baby expenses, and other emergencies, John began to drink to make himself feel better.
Beth gave birth to twin girls and to celebrate the occasion, a few nights later, John stayed out all night and got drunk. The next morning driving home the police pulled John over for speeding. But John got more than a speeding ticket. Beth had to go get her drunken husband up from the country Jail for DUI. Margi, the neighbor came over to help Beth with the girls, and she pleaded with Beth to come to Wednesday night bible study, Beth finally agreed.
John ran out of money and managed to get a job as a janitor in the local grade school. He was making less than half of what he did at the plant. John felt pathetic about himself, and on most days he went out and got drunk before coming home. But drinking did not make John feel better. When he did come home, he was belligerent and mouthy with Beth. John made Beth get a job working in a retail clothing shop. By the time her salary paid for the twinís day care, Beth was barely bringing home $60 a week.
The Smithís standard of living plummeted and so did Johnís attitude. John quickly became a cantankerous alcoholic and unsupportive husband and father. Beth was working everyday, doing something she hated, while strangers raised her twin girls. Beth knew that she needed to do something. She tried to get John to go to Alcoholicís Anonymous, but he said he didnít have a drinking problem and could stop at any time. She tried to get him to go to bible study with her, but he wouldnít do that either.
When the girls were almost a year old, Beth was tired of enabling her abusive husband from the depths of his alcoholism, and she finally left him, hoping he would now get some help. The man who thought he had everything, a bright future, a great wife, beautiful twin daughters, made himself into a wretched alcoholic who hated himself and life. John was too proud for his own good, rather than humble himself and ask God for the guidance he needed for his life, John took his own life a week after Beth left him.
This story is fiction but the circumstances and events that I mention happen to people like the Smithís every single day.
What was missing in Johnís life? At one time in his life, did John have everything? What could they have done differently to make their lives a little bit more contented after John got laid off? And what about Beth? Could she have done more or did something differently in trying to get her husband to see his erring ways? If you were in similar circumstances what would you do?
Do you see a man wise in his own eyes? There is more hope for a fool than for him. (Proverbs 26:12 NIV)
5 Reasons Why Affairs Donít Work
What is the purpose for having an affair? Most people would say it is because they like or love the other person they are having the affair with. Think about this. At one time in your life, you also loved the person you married, right? What happened? Some people have affairs and trysts because they allow their negative emotions to control them. Simply put, they listen to their feelings. Sex outside of marriage is a lack of self-control. Self-control only comes from God because He gives it to us. No one has the power to defeat the flesh on his or her own.
We all want to be accepted, appreciated and loved and when we donít get that at home, some of us go out of our way to go get it. But it is morally wrong to go outside the bounds of marriage and enjoy someone other than who we married. So why do some people do it?
Affairs simply donít work because many times they are just a temporary fling. Marriage is (supposed to be) forever. And if the affair is not temporary, one day you might end up marrying the person you cheated with, and later find out the euphoria of the relationship is gone. And now your new spouse nags about your faults. Now what? Should you cheat on your second spouse now to make yourself ďfeelĒ better again?
Affairs donít work because youíre married. More than half of all affairs dissolve because the cheater wants to repent and work on their marriage. This says something to all of you who get involved with a married person. Donít count your chickens before theyíre hatched. Better yet, donít get involved with a married person.
Affairs donít usually work because the unmarried partner is desperate for you to divorce your spouse. Their desperate behavior lets you see what kind of a person you have been hanging around with. Sooner or later, if they keep pushing you to divorce your spouse, youíll leave them and go back to your spouse.
Affairs donít work because after going through all the trouble of moving out of your house and being the bad guy with your children, you actually feel worse than before. This happens a lot. Adultery is not worth the effort. Have you ever thought about what kind of a person would have an affair with a married person anyway?
The reality is most people who commit adultery wish they wouldnít have done it. But the minority few cheaters will continue to cheat on all their partners until they are physically unable to. They will never find satisfaction within themselves, so they get it from using and abusing others. Fortunately, this is only the minority, but works for both men and women
Affairs donít work because most of the time it is sexual lust that leads the heart to have the affair in the first place. Some people try real hard to find justification for committing adultery or they blame their spouse. This is how powerful feelings can be.
Wrong thinking steers people further and further away from God and closer and closer into sin. A personís lustful thoughts eventually make him to commit adultery. The need for acceptance and love is so strong in the mind that it leads to sex outside of marriage.
The Lord is with you when you are with him. If you seek him, he will be found by you, but if you forsake him, he will forsake you. 2 Chronicles 15:2 NIV)
A personís infidelity is only the symptom of a greater issue within them. Without seeking out the Spiritual Christ for our spiritual well being, we will remain separate from God and unable to remain self-controlled. We need God!
Choosing to work on your marriage will make you a stronger and better marriage partner in the long run. You can skip all of this game playing with yourself and become the person God intended you to be. God has made us wise enough to make the right choices for ourselves. We can choose to love the person we married or we can follow the ways of the world. Use the gifts God has given you and work on your marriage.
For the grace of God that brings salvation has appeared to all men, It teaches us to say ďNoĒ to ungodliness and worldly passions, and to live self-controlled, upright and godly lives in this present age. Titus 2:11-12
Holiday Articles
Taking The Stress out of Holiday Shopping
It doesnít have to be an unpleasant task to shop for gifts this year. Before you go out and tackle the world of department stores, relax, take a deep breath, and tell yourself, ďI will not be in a hurry. I will be patient and kind to others.Ē And it will happen! Donít think of yourself as being ďoneĒ with the crowd of other shoppers; be separate from the herd and make your shopping enjoyable.
Be Kind While Shopping
As we all know, holiday shopping can be hectic and grueling. It tends to make some people frustrated and short tempered. The best thing you can do is donít get nasty back. Put your smile back on and tell yourself, ďI will be kind to others no matter how they treat me.Ē
Show Compassion While Waiting In Line
You knew better before you went out shopping that there would be three times as many people shopping this time of year. Some of holiday shoppers do not have patience like you do. Let them go ahead and cut in front of you. Put your smile back on and it will help them to see their rude behavior. By slapping back with rudeness you become just like the herd and you donít want that.
Be Patient While Driving!
This one is very important. It involves the safety of yourself as will as others. During the Holidays more people are out driving and they become impatient and begin to drive erratically. The best thing you can do is donít drive like them. Donít cut in front of them like they are doing. Always drive defensively! Know ahead of time that people are in a hurry and may cut right in front of you. By driving defensively it will ensure a safe park back in your garage at night.
Be Thoughtful While Shopping In The Malls
Malls are the busiest place during the holidays. Before leaving your house, remind yourself again of the crowds and the long lines. Ask God to give you that extra needed patience you will need at this time. Keep your smile on and flash it on someone who is having a bad day. By doing this, not only will it make you feel good but it will also make the person who is having a bad day feel better too. They certainly wonít forget your smile.
Let The Mob Through First
Remember youíre not part of the mob. You just happen to be out shopping on the same day as the herd, but you have more patience then they do, right? Instead of flying up the escalator, dashing into the elevator, or running up those mall steps with the mob, just sit back and let the mob go first. Patience is by far the greatest virtue you can take with you this holiday shopping season. And compassion comes in a close second.
Love one another. And have a happy December Holiday and New Year!
What Are you Giving Jesus For His Birthday This Year?
Ask a majority of adults what Christmas means to them, and they will most certainly say the birth of Jesus Christ. But did you know that Jesus Christ wasnít even born on December 25? No one knows for sure when Jesus was really born, not even Biblical Scholars.

Did you know that the first three centuries of the Christian era Christians did not celebrate Christmas because they felt that celebrating birthdays was a pagan custom?

Many people will tell you today that Christmas is still a pagan custom simply because the idea of spending thousands of dollars and going into debt isnít something to celebrate. How about decorating a pine tree with stuff, stringing popcorn on strings, receiving gifts from a bearded fat old man who comes strolling down the chimney? Where does Jesus fit into these customs?

Ask any child under the age of six and they will tell you that Christmas is about getting presents and Santa Claus coming down the chimney to deliver them toys, but only if they have been good. Parents have used the Santa fib for many years to get their children to behave while shopping and to get them to go to bed when they are told. If they have been naughty they can forget about Santa even coming to their house.

So why was December 25th chosen as the date to celebrate Christmas? According to the Collierís Encyclopedia 1966 the choice of December 25th was influenced by the fact that on this day the Romanís celebrated the feast of the Sun-god, and that the Saturnalia came at that time. Sun-god and Saturnalia?

Because of this pagan observance of the Sun-god by the Roman community, the Church took full advantage of this December 25th ritual and turned the people away from their Sun-god and made it a day to adore Christ the Lord.

My question is, do the children adore Christ the Lord, or Santa? Jesus doesnít bring them any presents and he doesnít come flying down the chimney every year either. In fact, they canít even see Jesus except as a ceramic statue in a manger surrounded by some little sheep. I donít think they adore that too much, what do you think?

Letís suppose December 25th is the Birth of Jesus, where do all the presents, santa claus, reindeer, elfís, and putting stuff on a tree fit into the Birth of our Lord and Savior? Through the years European customs and rituals have slowly wormed their way into the celebration of what is now called Christmas.

Christmas is celebrated around the globe a little different everywhere depending on where you live. But they all are based upon the same idea of gift giving and getting, putting stuff on a tree to make it look pretty, and santa coming down the chimney with a big red bag full of presents.

From what I have gathered in just the past several years, the biggest fans of Christmas are the retailers and the children, and in that order.

What do you think about this? If the "true" meaning of Christmas is celebrating the birth of Jesus then we should do something for Jesus, I mean itís his birthday right? You wouldnít give your Aunt Florence a bunch of presents if it were your husbandís birthday, would you?

Maybe we should try and be more like Jesus by helping a friend who is really in need, and giving up our presents, time and money and giving them to someone who is really in need of these things. I know this is what Jesus would want you to do and itís his birthday.




I Talk,...

I talk and talk and talk, and I haven't taught people in 50 years what my father taught by example in one week.
Mario Cuomo (on why it's important to have a father in the home.)

******

Live Longer and Happier Being Married

Both men and women live longer, happier, healthier and wealthier lives when they are married. Unmarried co-habitation doesn't cut it. Cohabitation typically does not bring the benefits - in physical health, wealth, and
emotional wellbeing - that marriage does. And, married people have both more and better sex than do their unmarried counterparts. Linda Waite, The Case for Marriage



*****************

Spiritual Growth For Marriage

There is a wonderful little parable in the bible about the Kingdom of God recorded by Mark that reveals how spiritual growth is a continual and gradual process that is finally consummated in a harvest of spiritual maturity. We can understand how this process works by comparing it to the slow but gradual growth of a plant.

If we forget to water the plant it will die. Marriage is the same way. Let's remember to water our marriage on a regular basis so it won't dry out. We do this by trusting in God and letting him water us first. Once we are watered we can give more of ourselves to the marriage.

"This is what the kingdom of God is like. A man scatters seed on the ground. Night and day, whether he sleeps or gets up, the seed sprouts and grows, though he does not know how. All by itself the soil produces grain - first the stalk, then the head, then the full kernel in the head. As soon as the grain is ripe, he puts the sickle to it, because the harvest has come." Mark 4:26-29




I hope you have enjoyed this issue of the Heaven Ministries Newsletter! Happy December and New Year! God bless!

Comments are welcome.

Copyright © 2006 Heaven Ministries
All Rights Reserved

To unsubscribe from the Heaven Ministries Newsletter, click here.